FOR EVERY STAGE OF THE PROCESS KOOKY HAS A PLAN AND TEAM TO HELP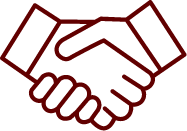 ACQUISITIONS
If you have a building with planning consent or have started construction, then our Acquisitions team would like to speak to you.
There are specific criteria we look for in a potential investment opportunity. We pride ourselves by working with housebuilders and developers who themselves take pride in their work.
We are searching for planning approved, medium-sized developments of 100+ units that we can buy during construction. These should be located within a one-hour commute of London.
The benefits of doing a bulk deal with Kooky;
A saving in sales and marketing costs
All offers are made with board-approval and are not subject to RICS Red Book Valuation
The ability to exchange in 10 weeks

Construction
The Kooky construction team work with you to understand your construction methods and specification.
We're also responsible for:
Ensuring the units are snagged prior to completion
Ensuring all warranties are in place
Ensuring all handover information is in place
Ensuring the Health and Safety file is complete.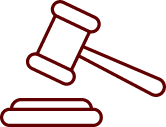 LEGAL & FINANCE
If you are frustrated with the typical residential legal process and the time it takes to exchange, then it's time you discovered Kooky. Helping developers and housebuilders with released 10% deposit on exchange subject to NHBC or similar being in place.
The legal and finance teams at Kooky do everything they can to improve on traditional processes and offer speed and simplicity at every stage.
It's not uncommon for lawyers to be seen as the ones who delay deals, but at Kooky we want to ensure we do deals quickly. Our in-house Legal Counsel along with our legal team have developed a simple legal process based on quick exchanges and clear timescales, saving time and legal costs.
We look to offer options and terms that other buyers do not, such as fast exchanges and our guaranteed purchase price enables developers to get better finance terms from their funders.

CONTRACTS & CHEQUES
With instant access to the board, we can make quick and definitive decisions and supply bank letters confirming funds are available.
DECADES OF EXPERIENCE
Our experience provides exceptional knowledge and integrity.
ALL SALES DE-RISKED
You can focus on construction knowing every unit is sold.
SPECIALIST TEAM
We can make important decisions very quickly.
BOARD APPROVED OFFERS
These are not subject to RICS valuations.
QUICK, SIMPLE LEGAL PROCESS
We can exchange contracts within 10 weeks.